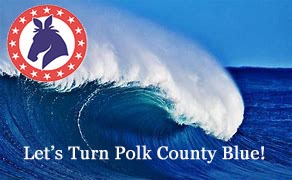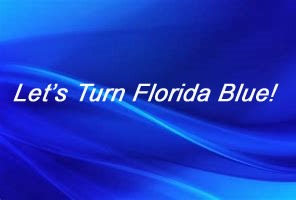 We meet on the First Thursday of each month at 6pm. We are currently conducting our meetings in person with a 1/2 hour social gathering time prior to the formal meeting.
Our featured speaker is: Matt Grocholske who is the president of the Polk County Young Democrats in Florida.
The Lake Ashton Democratic Club (LADC) of Polk County, Florida is an active political organization that serves as a common meeting ground for all Democrats. Dedicated to furthering the ideals of the Democratic Party, we also welcome non-party affiliated kindred spirits.
Get Involved with a great group of like minded individuals to help prepare for the 2023/2024 Elections. We meet every Tuesday evening at the HFC Community Ctr in the poker room from 6-8pm.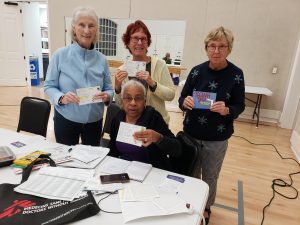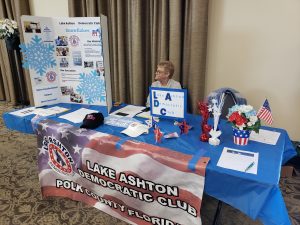 This is important work that helps your fellow  Democrats to be (re)Elected!
Our Democratic Way of Life Is At Risk!
If you want to save our Democracy, you have to VOTE!
If you want a say in what gets put into law – VOTE!
(You know what the Republicans stand for! If you want that, vote Republican)
That means vote in local and county elections. That means vote in State elections. That means vote in National elections.
That means vote in EVERY election!
DON'T LET DEMOCRACTY DIE FROM APATHY
80 MILLION REGISTERED VOTERS DON'T VOTE!
DON'T LET DEMOCRACY DIE FOR YOUR CHILDREN
Save yourself time and frustration… Vote by Mail!
Polk County Democrats Facebook Page
The Lake Ashton Democratic Club meets at the Lake Ashton HFC on the first Thursday of every month at 4:00pm. Please join us.
Read More »
Our topics will be Healthcare & Social Security
Read More »
Pictures from our two Socials
Please Join Us for the Next Get-Together Scheduled for: October 26 in the HFC
LAKE ASHTON DEMOCRATIC CLUB PRESENTS
Please join fellow Democrats...
In helping the Polk County Democratic committee have sufficient money to do their JOB and turn Polk County Blue. How is that possible? After all, we are very busy and our time is worth a lot!
Simply sign up for a small monthly re-occurring donation. Polk County DEC supports ongoing monthly contributions automatically charged to your credit card. It's simple and painless. For less than the price of lunch out, you can help support our candidates. Just go to Polk County Democrats/contribute!
Highway 27 divides our beautiful Florida almost in half, right down the middle. Is that why a Florida representative wants to name it Trump Highway? Because our former president was a great divider?
Read More »
"Hope over fear. Unity over division. Science of fiction. Truth over lies."
President Joe Biden