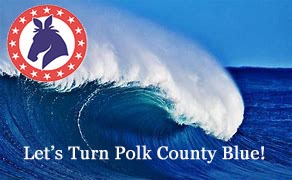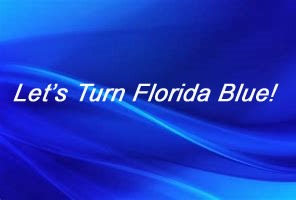 Due to the  Coronavirus, the May meeting is being held both in-person and using Zoom!  Our featured speaker is: Representative Anna V. Eskamani.
The Lake Ashton Democratic Club (LADC) of Polk County, Florida is an active political organization that serves as a common meeting ground for all Democrats. Dedicated to furthering the ideals of the Democratic Party, we also welcome non-party affiliated kindred spirits.
Republican like Sen. Marco Rubio, R-FL, argue that the impeachment trial will increase partisan divisions ["Trump's sway over GOP put …
This is the first time that I have written to Voice of the People, and I have never participated in …
June 3 @ 4:00 pm

-

5:00 pm

July 1 @ 4:00 pm

-

5:00 pm
What is at stake in the Big Lie and all the Republican efforts to keep it in play—the shenanigans in the secret Maricopa County, Arizona, recount; the censoring of Republicans who voted to impeach the former president; the expected removal of Wyoming Representative Liz Cheney from a leadership role in the party; and so on—is not the past election of 2020, but the upcoming election of 2024.
"Hope over fear. Unity over division. Science of fiction. Truth over lies."
President Joe Biden
LAKE ASHTON DEMOCRATIC CLUB PRESENTS
Please join fellow Democrats...
In helping the Polk County Democratic committee have sufficient money to do their JOB and turn Polk County Blue. How is that possible? After all, we are very busy and our time is worth a lot!
Simply sign up for a small monthly re-occurring donation. Polk County DEC supports ongoing monthly contributions automatically charged to your credit card. It's simple and painless. For less than the price of lunch out, you can help support our candidates. Just go to Polk County Democrats/contribute!
City of Residence:  Orlando
Occupation:  State Strategic Advisor
Education:  University High School, Theatre Troupe 4848, 2004-2008; University of Central Florida, BA, Political Science, International Studies, BA, Interdisciplinary Studies, Women's Studies, Certificate in Service Learning, 2008-2012; University of Central Florida, MA, Public Administration, MA, Nonprofit Management, Graduate Certificate in Gender Studies, Certified Nonprofit Professional, 2012-2015; University of Central Florida, PhD, Public Affairs, 2016-present
Born:  May 20, 1990, Orlando, FL
Recreational Interest:  feminist research, going to the beach, poetry, running