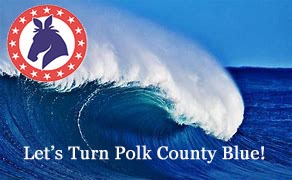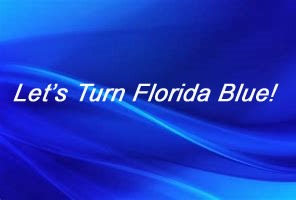 Due to the  Coronavirus, the May meeting is being held both in-person and using Zoom!  Our featured speaker is: Representative Anna V. Eskamani.
The Lake Ashton Democratic Club (LADC) of Polk County, Florida is an active political organization that serves as a common meeting ground for all Democrats. Dedicated to furthering the ideals of the Democratic Party, we also welcome non-party affiliated kindred spirits.
Republican like Sen. Marco Rubio, R-FL, argue that the impeachment trial will increase partisan divisions ["Trump's sway over GOP put …
This is the first time that I have written to Voice of the People, and I have never participated in …
May 6 @ 4:00 pm

-

5:00 pm

June 3 @ 4:00 pm

-

5:00 pm

July 1 @ 4:00 pm

-

5:00 pm
The LADC Action Committee is asking for you to please contact your FL state Senators and ask them to vote against SB90.
If passed SB 90 would:
Eliminate the use of drop boxes

Require individuals to request to vote by mail each election cycle, which would result in an estimated 6 million Floridians being purged from the VBM list. County election officials estimate this will also cost taxpayers an additional $12-$16 million for county outreach

Makes it difficult for caregivers to return ballots for individuals that have physical disabilities, as the law would require that they be an immediate family member.

Democrats now have a significant Vote By Mail advantage that will be wiped out if this bill passes.
Please call or email your state senator and ask them to oppose Senate Bill SB90! 
In
Winter Haven
, your state senator is
Kelli Stargel (R)
.
    Phone number – 850-487-5022
In 
Lake Wales
,
 your state senator is 
Ben Albritton (R)
.
    Phone number – 850-487-5026

===========================================
Hi.  My name is _____.  I live in _______, zip code ______.  I am  a senior (vet, disabled, a caregiver, etc.) and one of your constituents.  I strongly oppose SB 90 because I value voting by mail and don't want additional barriers.  Our voting in Florida was without problems in 2020.  Please put your legislative efforts on the serious problems Floridians are facing.  
====================================================================
You can call as often as daily.  It only takes a minute.  You will be leaving a voicemail rather than talking to a person.  
Working together, our efforts can make a difference!
Thanks!
Democrats may delight in their brightening prospects in Arizona and Georgia, and may even harbor glimmers of hope in Texas, but their angst is growing in Florida, which has a reputation as a swing state but now favors Republicans and could be shifting further out of reach for Democrats.
"Hope over fear. Unity over division. Science of fiction. Truth over lies."
President Joe Biden
LAKE ASHTON DEMOCRATIC CLUB PRESENTS
Please join fellow Democrats...
In helping the Polk County Democratic committee have sufficient money to do their JOB and turn Polk County Blue. How is that possible? After all, we are very busy and our time is worth a lot!
Simply sign up for a small monthly re-occurring donation. Polk County DEC supports ongoing monthly contributions automatically charged to your credit card. It's simple and painless. For less than the price of lunch out, you can help support our candidates. Just go to Polk County Democrats/contribute!
City of Residence:  Orlando
Occupation:  State Strategic Advisor
Education:  University High School, Theatre Troupe 4848, 2004-2008; University of Central Florida, BA, Political Science, International Studies, BA, Interdisciplinary Studies, Women's Studies, Certificate in Service Learning, 2008-2012; University of Central Florida, MA, Public Administration, MA, Nonprofit Management, Graduate Certificate in Gender Studies, Certified Nonprofit Professional, 2012-2015; University of Central Florida, PhD, Public Affairs, 2016-present
Born:  May 20, 1990, Orlando, FL
Recreational Interest:  feminist research, going to the beach, poetry, running