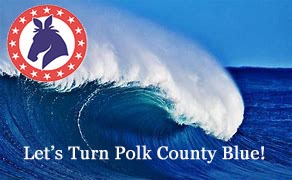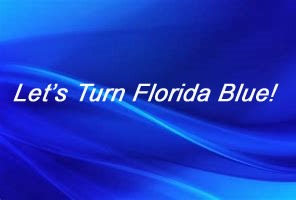 We will be conducting this meeting in person at the HFC main ballroom and for those who choose not to come in person we will offer Zoom attendance.
We will be offering a social 1/2 hour prior to the start of the meeting. The social part will begin at 4pm with the formal part of the meeting starting at 4:30pm. Please bring a holiday appetizer to share and by all means, please BYOB.
We will be holding nominations for the next year's selection of LADC board members.
The speaker this month will be Catherine Price, chairwoman for the Polk County DEC.
The Lake Ashton Democratic Club (LADC) of Polk County, Florida is an active political organization that serves as a common meeting ground for all Democrats. Dedicated to furthering the ideals of the Democratic Party, we also welcome non-party affiliated kindred spirits.
Get Involved with a great group of like minded individuals to help prepare for the 2022 Elections. We meet every Tuesday evening at the HFC Basketball court from 6-8pm.
The United States is heading into its greatest political and constitutional crisis since the Civil War, with a reasonable chance over the next three to four years of incidents of mass violence, a breakdown of federal authority, and the division of the country into warring red and blue enclaves. The warning signs may be obscured by the distractions of politics, the pandemic, the economy and global crises, and by wishful thinking and denial. But about these things there should be no doubt:
Read More »
I'm not pro-murdering babies. I'm pro-Becky who found out at her 20-week anatomy scan that the infant she had been so excited to bring into this world had developed without life sustaining organs.
Read More »
Republican like Sen. Marco Rubio, R-FL, argue that the impeachment trial will increase partisan divisions ["Trump's sway over GOP put to test," Jan. 26]. Where
Read More »
December 2 @ 4:00 pm

-

5:30 pm
LAKE ASHTON DEMOCRATIC CLUB PRESENTS
Please join fellow Democrats...
In helping the Polk County Democratic committee have sufficient money to do their JOB and turn Polk County Blue. How is that possible? After all, we are very busy and our time is worth a lot!
Simply sign up for a small monthly re-occurring donation. Polk County DEC supports ongoing monthly contributions automatically charged to your credit card. It's simple and painless. For less than the price of lunch out, you can help support our candidates. Just go to Polk County Democrats/contribute!
"Hope over fear. Unity over division. Science of fiction. Truth over lies."
President Joe Biden
Professionally Catherine Price was a public health administrator and nurse that spent past twenty years working to increase access to healthcare for people in Polk County, Florida.  Her driving political motivation is that many hardworking people in Polk County go without the medical care that they need because they either lack access to care or it is too expensive.  In 2018, she ran for Florida Senate District 26 and since that time has taken an active role in the Polk County Democratic Party. 
In December of 2020, she was elected to be Chair of the Polk County Democratic Executive Committee (DEC), the decision-making body of the Democratic Party in Polk.   Catherine knows that we are facing tough issues with regards to our economy, education, healthcare and our environment.  We are at a critical juncture in Florida and in the world.  Democracy thrives in an environment where people stand up and fight for the things that are important to them. 
As Chair of the Polk County DEC, she is working to build a strong human and electronic political infrastructure capable of winning elections in Polk County, FL.
 Education and Training:
Associate of Arts Degree, Registered Nurse, Polk State College, Winter Haven, FL.
Master of Public Health (MPH), Health Policy and Management, University of South Florida, Tampa, Florida.
Bachelor of Science, Economic Biology, Clemson University, South Carolina.