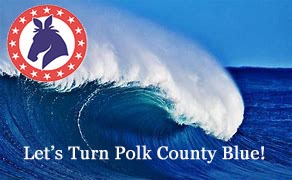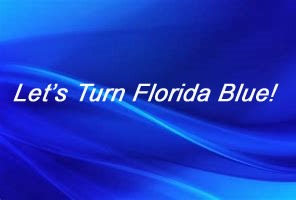 We meet on the First Thursday of each month at 4pm. We are currently conducting our meetings in person with a 1/2 hour social gathering time prior to the formal meeting. For those persons who choose to not come in person we will be also broadcasting via Zoom.
Our featured speakers are: Billy Townsend, professional business writer and former Polk County School Board Member who will discuss the importance of the upcoming school board election and Lisa Miller who is in a runoff for school board.
Vote Yes on November 8th for County Referendum No. 1 for Water, Wildlife & Wilderness
The Lake Ashton Democratic Club (LADC) of Polk County, Florida is an active political organization that serves as a common meeting ground for all Democrats. Dedicated to furthering the ideals of the Democratic Party, we also welcome non-party affiliated kindred spirits.
Get Involved with a great group of like minded individuals to help prepare for the 2022 Elections. We meet every Tuesday evening at the HFC Community Ctr in the basketball court room from 6-8pm.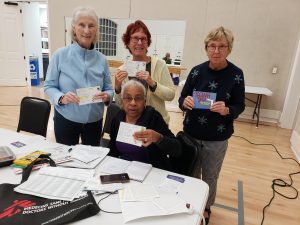 This is important work that helps your fellow  Democrats to be (re)Elected!
Our Democratic Way of Life Is At Risk!
If you want to save our Democracy, you have to VOTE!
If you want a say in what gets put into law – VOTE!
(You know what the Republicans stand for! If you want that, vote Republican)
That means vote in local and county elections. That means vote in State elections. That means vote in National elections.
That means vote in EVERY election!
DON'T LET DEMOCRACTY DIE FROM APATHY
80 MILLION REGISTERED VOTERS DON'T VOTE!
DON'T LET DEMOCRACY DIE FOR YOUR CHILDREN
2022 GENERAL ELECTION – POLK DEMOCRATIC  VOTER GUIDE 
✔️= Critical Races!!!
 

FEDERAL

✔️

U.S. Senator 

VAL DEMINGS

✔️

Representative in Congress  Check your voter card for the district!

 

District 9  

DARREN SOTO

 

District 11  

SHANTE MUNNS

 

District 15  

ALAN M COHN

 

District 18 

No recommendation

 

STATE

 

Governor and Lieutenant Governor

✔️

CHARLIE CRIST / Karla Hernandez-Mats

 
 

✔️

Attorney General 

ARAMIS AYALA

✔️

Chief Financial Officer  

ADAM HATTERSLEY

✔️

Comm. of Agriculture  

NAOMI ESTHER BLEMUR

✔️

State Senator  Check your voter card for the district!

 

District 12  

VEYSEL DOKUR

 

District 27  

CHRISTOPHER PROIA

 

POLK COUNTY

✔️

County Commission Seat 4  

MARKEISHIA SMITH
 

ADDITIONAL RACES

 

Justices and Judges (Retention)

Vote NO on all EXCEPT 

YES for Stevan Travis Northcutt

✔️

County Court Judge, Group 8 (runoff)

RUTH MORACEN KNIGHT (Recommended)

✔️

School Board, District 7 (runoff)

      LISA MILLER (Recommended)     

 

Constitutional Amendments (3)

#1 No recommendation;  #2   NO;  #3  NO

Go to www.lwvfl.org for more information

✔️

County Referendum, Acquisition & Management of Water Resources and Environmental Lands

YES  (Click for info)

✔️

Charter Amendment, Expense Reduction – Charter Review 

NO (Note:  Changes Charter review period from 8 to 12 years)
Vote Yes on November 8th for County Referendum No. 1 for Water, Wildlife & Wilderness
Democratic Candidate Info: www.polkdemocrats.org
Voting Info:  www.polkelections.com
Polk County Democrats Facebook Page
The Lake Ashton Democratic Club meets at the Lake Ashton HFC on the first Thursday of every month at 4:00pm. Please join us.
Read More »
Pictures from the August 16th Social
Please Join Us for the Next Get-Together
LAKE ASHTON DEMOCRATIC CLUB PRESENTS
Please join fellow Democrats...
In helping the Polk County Democratic committee have sufficient money to do their JOB and turn Polk County Blue. How is that possible? After all, we are very busy and our time is worth a lot!
Simply sign up for a small monthly re-occurring donation. Polk County DEC supports ongoing monthly contributions automatically charged to your credit card. It's simple and painless. For less than the price of lunch out, you can help support our candidates. Just go to Polk County Democrats/contribute!
"Hope over fear. Unity over division. Science of fiction. Truth over lies."
President Joe Biden
Our country is heading towards an Autocracy! Is that a bad thing? Yes! The leader of an autocratic county doesn't care about its people, and if you are against that leader and his party, you stand the risk of being jailed or worse. 
Read More »